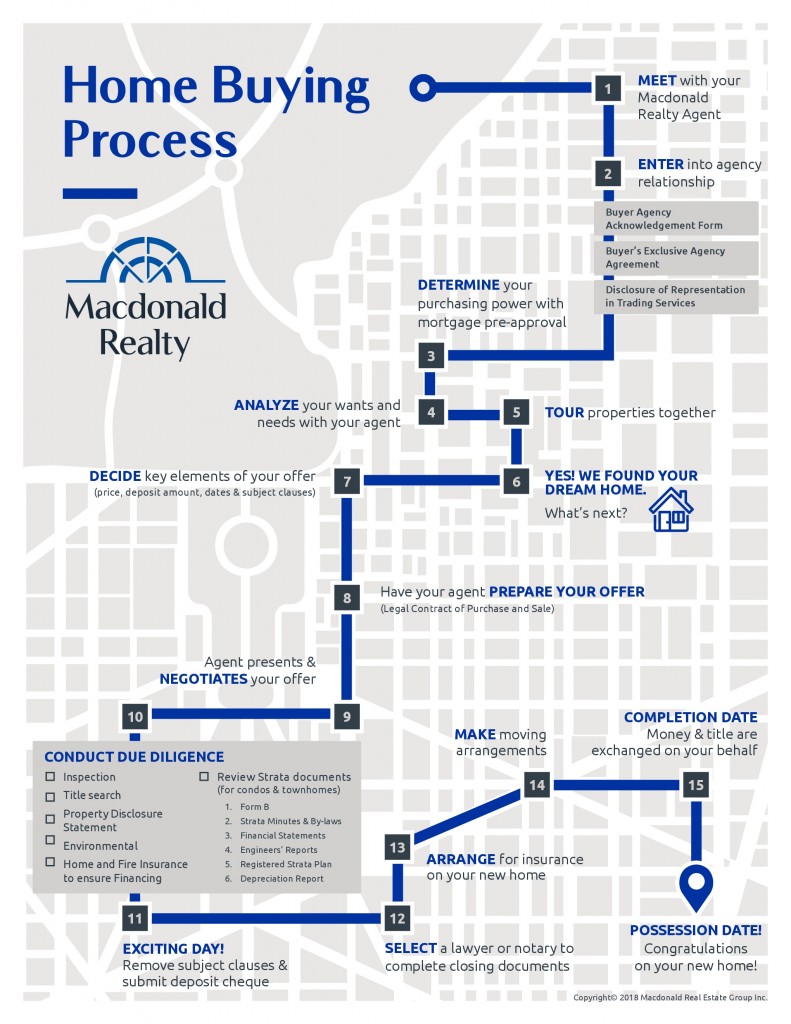 Backed by an impressive portfolio of innovative programs and tools, professional support, and the combined resources, services and knowledge of over 20 offices, I'm ready to put my extensive expertise to work for you.
No matter where you're starting out on your real estate journey – whether you're looking to buy your very first home, looking to buy an investment property, or dreaming of moving away, I'm equipped with the latest information and strategies to help you with the purchase of your new home.
Here's how the process works:
Let's meet up

to determine your real estate goals. From there, if you're happy to move forward, you'll enter into an agency relationship

Once you've determined your purchasing power with mortgage pre-approval, we'll analyze your wants and needs and start touring properties together

Yes! We've found your dream home. From here, I'll prepare your offer, present it & begin negotiating

The big step! Next, we'll conduct due diligence. This includes the inspection, title search, property disclosure statement, environmental, home and fire insurance and reviewing the strata documents (for condos & townhomes)

You'll remove subject clauses and submit the deposit cheque

Next, you'll need to select a lawyer or notary to complete the closing documents, arrange insurance on your new home and make moving arrangements

Completion date! The money & title are exchanged on your behalf

Possession date! Congratulations on your new home
Real estate, like life, never stands still. Momentum is critical, as is acting when the time is right, and recognizing opportunities. I'm here to help you see the potential and make it happen.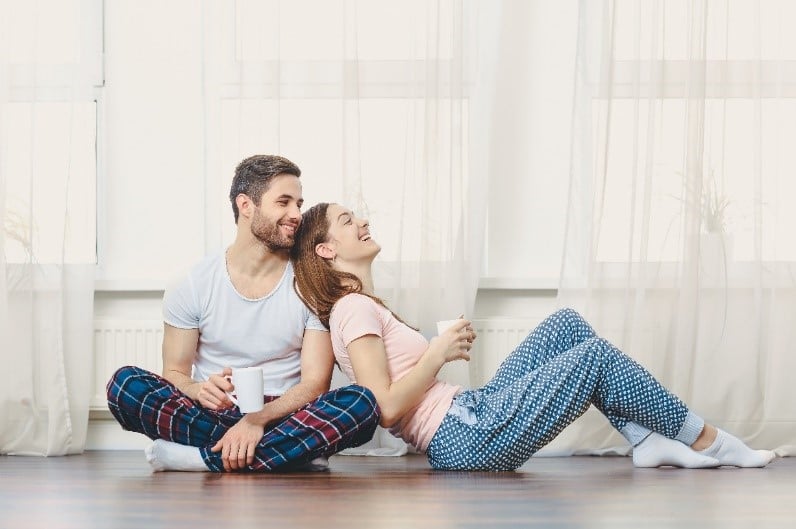 Testimonials
" Melissa is a very hard working and highly energized real estate professional.She is financially very astute and combines her great business judgement, with a warm and down to earth, personal style.She is dedicated to ,and cares deeply about, her clients .Her integrity is unquestioned.She is patient and sensitive to her customers needs---no matter how small.She is creative in finding real estate solutions that add value to her clients lives. "
- Doug Whitehead
" Melissa is a wonderful real estate agent. She is very competent and thorough, doing a lot of research on the neighbourhood, real estate conditions, inventory, market conditions, strata issues for those wanting a town house or condo, and so on. Her judgement about price offered either for sale or purchase is very well grounded and sound. She works incredibly hard, and really puts her heart into providing the best service for her clients. She's also very honest and trustworthy.. Finally, she's great at interior design and staging. I purchased a condo with her, and also sold my townhouse, and the process was much less stressful than I expected due to her thoroughness and thoughtfulness. "
- Judy Whitehead
Previous
Next